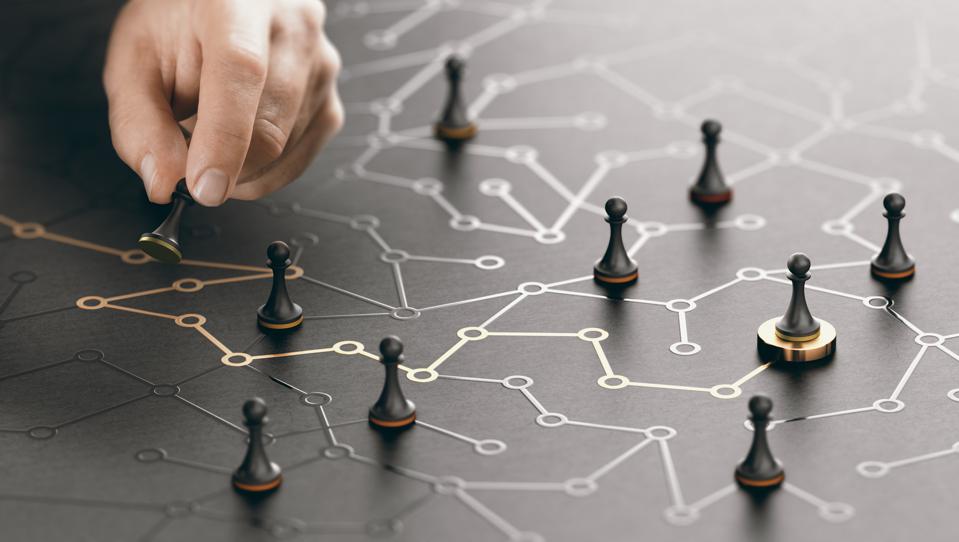 Millions across the Midwest and Northeastern United States weathered a historic snowstorm last week. It feels like we're in even greater survival mode than we've all been in for the last year. As we come up on the one-year mark on the Covid-19 crisis in the U.S., many people I speak with are taking stock of what the year has done to their careers. We've all had challenges. Some have embraced the uncertainty of the moment to rethink their career paths. If a major career shift is on your mind, here are a few things to consider.
This week, we'll celebrate International Day of Women and Girls in Science. Ramya Ravishankar is one of the women we acknowledge and celebrate for her important and innovative contributions to the field. For six years, Ravishankar practiced corporate law at a global law firm. She travelled the world helping her firm's clients respond to regulatory enforcement actions. As she gained her expertise as a lawyer, she realized she preferred delving into the business side of how her clients operated. She also wanted to put her background in environmental sciences and her Masters in International Development to work.
In March of last year, Ravishankar joined the legal team of Bowery Farming, a New York-based vertical farming company that is revolutionizing agriculture and helping bring healthy food to market in an environmentally sound and sustainable way by growing produce indoors near the communities it serves. Her story and the path she's carved can be very helpful to anyone looking for a change in their career.
Based on my conversation with Ravishankar, and through my personal experience with career change – moving from attorney to communications consultant and business owner over 20 years ago, below are three tips to follow as you navigate the unknown.
Become more introspective.
To make a successful career shift, you need to know what you want, which requires introspection. Greater self-awareness requires acknowledging both your own needs and your own limits.
Ravishankar needed to work for a mission-driven organization. "I had spent years studying how we grow food and get it to market, and the inherent problems both were causing to the environment and to people's health. It's important to me to work at a company that is addressing both of these issues."
She had been intrigued by the concept of vertical farming, and knew there might be legal hurdles to this new farming concept. She knew she could add value in that setting. "In order to be considered a serious contender for a role though, you have to establish your competency, build your reputation and then leverage your connections," Ravishankar advises.
She also knew her limits. "I looked at a number of companies where I would have been the first attorney. I wasn't ready for that. I wanted to be part of a legal team, and I'm still fairly early in my career, so I knew I would still need support as I grow my legal skills."
Commit to the change.
If you're "toying with the idea" of a career shift, you're not ready yet. For many people, the driving force in life is inertia. I'll just keep doing what I'm doing, and if an opportunity passes my way, I'll consider it. That's true for many people, even those who want out of whatever job they're in. That approach rarely leads to significant change. Instead, if you're like Ravishankar, you need to be moving toward something, not away from it. Her search started 18 months before she made the move to Bowery. "It's scary to leave something behind, especially a career you have spent a decade learning and then practicing. Fortunately, I had a mentor at my firm who always encouraged me to take the long-term view of my career and who recognized my potential and my passion for something different."
None of us succeeds on our own. "Humility is important when you are making a career shift," Ravishankar says. "I was unabashed in asking for advice and help," she admits. "There's an old saying I grew up with, 'Closed mouths don't get fed.' It's a version of the squeaky wheel." That advice brought her a few early interviews that did not go well. "I needed to reorient how I thought about my skill set and the values I brought to any role. And, I needed to understand the industry better." Ironically, the more you talk to other people about change, and the more you gather good advice, the more momentum you build, and eventually, the change – some change – becomes inevitable.
Rethink how you network.
Networking to get a job often involves a narrow approach of talking to people who have the job we're seeking or know someone who does. But what if we're not sure exactly what job we want? Ravishankar started broadly, meeting with people in the industry at large, including at companies that didn't even have legal departments. "I knew I just needed to get smarter," she said. She also mined her contacts for their contacts. "I looked for people who had second-degree connections to the types of companies I was interested in. And I got better at staying in touch with people. It's business; it's all about relationships." This approach isn't just for when you are at an inflection point in your career. You can take these steps throughout your career.
Ravishankar's move has opened further opportunities for her in a space where she thrives and has allowed her to add value in an industry she cares about deeply. We can all learn from the steps she took on her career path.
You can learn more about the 6th annual International Day of Women and Girls in Science here.
Click here to read Jay's previous post about life in the 'new nimble.'
Originally published on Forbes.com.